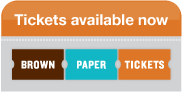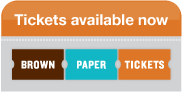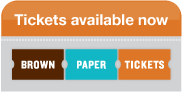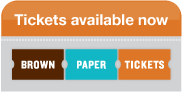 Minnesota Standup Comedian Founders Scott Hansen and Jeff Gerbino will Celebrate Forty Years of Laughter and Friendship in New Years Eve Events. Pete Borcher (a comedian that will soon celebrate 40 years of breathing on his own) will co-star.
In 1977, just, a few years after his family had been uprooted from a farm in Southern Wisconsin; Scott Hansen's high school best friend, Tim Bauer, invited him to attend a comedy contest at Mickey Finn's. The bar was a small, dingy, Nordeast Minneapolis, blue-collar watering hole.
Waiting in a hallway to perform that night stood a young, wannabe comedian from Long Island named Jeff Gerbino. Jeff had just moved to Minnesota from New York to be closer to a Minnesota that he had met in New York the previous summer.
The comedy that evening was raw and the beer was cheap. Both products flowed copiously. As is the case when low-priced beer and lowbrow comedy are combined: heckling began. Scott made several jabs that entertained the small audience and annoyed the emcee/club owner. After one inspired retort received a laugh bigger than the amateur comedian, the emcee came down from the stage and confronted Scott. with a challenge. "Since you're so funny why don't you get on stage?" Scott accepted the challenge a few weeks later.
After Scott's first show, Jeff and Scott decided to get something to eat, Neither can remember if they were actually hungry or if they were magically seduced by the wafting, grease-filled odors of the White Castle hamburgers sizzling across the street from the club. The young men sat in Jeff's car to eat their reward for a successful show.
During several hours of conversation they discovered a common love for science fiction, Star Trek and Kurt Vonnegut. When "Tuesday Afternoon" was played on the AM radio both acknowledged that the "The Moody Blues" was the greatest band in the world. And, as their camaraderie strengthened as "strangers in a strange land" they both discovered that there was tons of fertile comedy ground to be cultivated in the strange people called "Minnesotans".
And Pete Borcher was to be born…very soon
The Show:40th Anniversary of Laughter and Friendship.
A very limited engagement comedy triple threat to ring in the New Year with 5-Time Minnesota Comedy of the Year Scott Hansen (he has made only one appearance in Minnesota this year.) Jeff Gerbino (this will be Jeff's first appearance sincerest December) and Pete Borchers making his headline triple threat debut.
Between the three veteran laugh-getters you get over 50 national television appearances, Championships in several national comedy tournaments and credits on specials and shows on HBO, SHOWTIME, NBC, ABC, CBS,A&E COMEDY CENTRAL AND DOZENS MORE.
Scott Hansen has won the Minnesota Comedian of the wired chosen form the readers of Twin Cities Media an unprecedented 5-times. His local appeal is his ability to mix improvisation with award-winning material that can be tailored for the clients needs. His comedic depiction of the "Minnesota situation" provides unique fodder and perspective that has made over a million Minnesota laugh. He has become the voice of local comedy, the conscience of Minnesota.
Jeff Gerbino is one of Minnesota's all-time favorite comedians He was a finalist in the Los Angeles Comedy Contest hosted by Jay Leno and was chosen as one of Hollywood's hottest new comedy stars by the L.A. Weekly. Jeff is also the only 2-time winner of the prestigious Twin cities Laff-Off that has been won by Joel Hodgson and Tom Arnold. A respected headliner at comedy clubs from coast to coast, Jeff has made numerous appearances on national TV including CBS Morning Show, HBO's Comic Relief, A&E's Comedy On The Road and PBS's Almanac.
Pete Borchers is an established comedy headline comic from the not-so-mean streets of suburban West Bloomington in Minnesota. He is your average Minnesota guy. His observational style is sometimes smart and sometimes silly. But it will always make you laugh will keep you laughing at everything in between. Pete has performed all across Minnesota and Wisconsin as part the Minnesota Numb Nuts and was the winner of both the Clean Comedy Contest and the Laff with Louie Anderson Comedy contest. Pete recently made his TV standup debut as a special guest of Louie Anderson on Twin Cities Live.